Posts tagged
bitterness

2
I was walking on that sidewalk route as I had many times over the years while in elementary school in Toronto. It was a very cold winter day, and I had a pretty large winter jacket on. I think I might have been in grade 2 or 3, but I can't say for sure. As I was walking, I noticed a group of people ahead of me – a few years older for sure since they were bigger. They saw me, and I could see that one person was adamant that they had something to do – so they broke from their group, jogged back to where I was, and without hesitation, spat on me – and then went back to their group.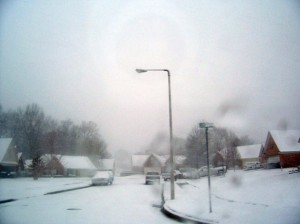 There was no doubt in mind that day that I was spit on because I looked different than them – all the people in that group were a different ethnic background than I. Of course I'm brown, being a Canadian of East-Indian background. (This was during a time in Toronto, when, if you were brown, you were definitely a minority). Now while there were a number of great people who were of that group's ethnic background in that neighbourhood during that time, these few had different ideas about people who looked different. Anyways, I thought there was not much I could do since they were bigger; so I went home, and told my parents, who were quite upset about what had happened. They of course cleaned my winter jacket.
This incident reminds me of the reality many of us face, whether we are young or old, that because we may look different, act different, or even have different ideas, people treat us with disrespect, and sometimes treat us just terribly. And if we're honest, it doesn't just happen on school playgrounds, but in college classrooms, corporate boardrooms, and in our family rooms. Some may "spit" on us with their looks, their words, and their actions. It may be your classmate, "friend," teacher, boss, or even family member. How we react to these experiences is critical. I think in many ways my story about being spit on relates to issues on different levels, whether it is being bullied or just being marginalized by others. Here are some of my thoughts and reflections:
1) Never isolate yourself when getting mistreated. First off, talk to God about it because He cares for you and wants to help you. Second, someone trustworthy needs to be told, whether it's a parent, spouse, friend, or authority. Some objective support and possible action with others may be quite important.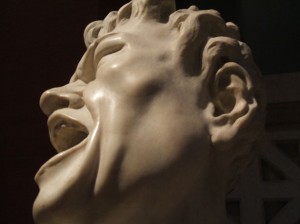 2) Never let the foolish words and actions of people dictate who you think you are. It's easy to let the loudest voice be the one that's heeded. Don't let it happen to you. I know I've done it many times in my life. Seriously, are you going to let someone who's either prideful about how great they are or someone who's so insecure that they have to put down others, dictate your identity? They are quite unreliable.
This also relates to forgiveness. This may be the opposite of what we think we should do, but often when we withhold forgiveness, we become discouraged, depressed, and even bitter – notice I said "we." Often the perpetrator is off doing their own thing and not caring about you. But when we forgive, we release that issue to God. It's not that we forget – it may come back to our thoughts at times and make us angry – but it's about forgiving as Christ forgives us. And then we are released from being "controlled" by bitterness and other negative feelings that those evil acts against us may cause in our hearts.
3) May I suggest you hear God's voice even in the midst of the other loud voices.
Did you know God loves you? The Bible says, that "God demonstrates his own love for us in this: While we were still sinners, Christ died for us" (Romans 5:8). No matter how far you think you've gone away from God, He loves you, He died for your sins, and wants to be in relationship with you. He's waiting for you to come to Him and love Him in return.
Did you know you are wonderfully made? The author of Psalm 139:13-15 writes a revealing reality about us, in his adoration to God; here it is: "For you created my inmost being; you knit me together in my mother's womb. I praise you because I am fearfully and wonderfully made; your works are wonderful, I know that full well. My frame was not hidden from you when I was made in the secret place, when I was woven together in the depths of the earth." God had you in mind even before you came out of your mother's womb and "knit" you together so that you are "fearfully and wonderfully made"! God don't make junk! You are a work of art, and the master artist is God Himself! And this God who made you has a great purpose for your life, which is found in relationship with Him.
I pray that the voice of God, which speaks the truth of who you are, be of much greater impact than the "spits" inflicted on us by others. Hear God's voice through prayer and time in God's Word, the Bible. All the best to you, and always a pleasure to hear from you!
Josh Samuel

2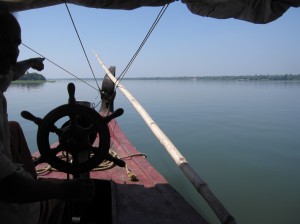 For today's post, I thought I would follow up on my previous entry for this site. If you haven't read it, check it out first, "A Stroke of Grace (My Dad's Story)," and then come back here. In short, my dad was deeply hurt by ministers who falsely accused him, which ultimately caused him to forsake Christianity, and bitterness developed in his heart. This caused much grief in the home – where my mom was following Jesus Christ. After 44 years, my dad finally made a change and made a decision to follow Christ. It was an amazing change. For this entry, I thought I would include 6 insights flowing from our family's experience with my dad's situation. I refrained from saying "my top 6," because I could not reduce this experience to a mere "top six lessons learned," as if that was all there was to it. So here goes:
1) Being Real about Who You Are. Though my dad was not going to church regularly and was quite opposed to Christianity, he was at least true to who he was. I know this may sound strange – that I'm highlighting him not being a believer at one point. What I mean by this, is that so many people go to church, own a Bible, sing songs at church, and call themselves a Christian, but then go and do their own thing and live by their own rules at work, home, and in the world, giving Christianity a bad name. What they say they are, does not translate into who they really are – their character, their priorities in life, how they treat others – their lifestyle – seem to have nothing to do with the label, "Christian." I could at least respect my dad because what he said he was, was who he was. Of course, I would have preferred him to be a dedicated Christian, but I could at least respect him for him being real and true to who he was. It helped me to think about the issues of being genuine in life.
2) Never Let the Foolish Actions and Sins of Others Keep You from God's Best. Growing up, I was always made aware of the fact that my dad was incredibly affected by those who hurt him with their foolish and sinful actions. Don't get me wrong, I do recognize that some of the pain we experience in life will affects us – however, how we respond to those challenges is critical. I have always been aware that family, friends, strangers – and even Christian ministers – may let me down profoundly. Nevertheless, I have sought to be someone who does not let others keep me from the greatest blessing – Jesus Christ – and all that flows out of that most importation relationship in life.
3) The Importance of Character in the Midst of Storms. In the midst of some of the challenges my family faced at times, I was always deeply affected by my mother's relationship with Jesus Christ and her dedication to Him. No matter what we were going through, she would always be in prayer, love us, try to encourage and support the family, and stay positive! Anyone who knows my mom knows her laugh. Honestly, I think it's God that enabled her to stay positive and remain joyful. As the Bible says, "the joy of the Lord is my strength" (Nehemiah 8:10). It is her relationship with God that strengthened her.
4) Respecting Parents Even if you Don't Agree with Them. Though on one hand my mother was passionately serving Jesus Christ, on the other hand my dad was opposed to serving Jesus Christ. How does one honour one's parents, as the Bible makes clear in Exodus 20:12, when they come from two different viewpoints? This stark reality came clear when I felt called to ministry. For me, I've felt it was always important to get both of my parents' blessings for things like my vocation. Anyways, when I felt called to ministry, and was looking to attend a Bible College, I first mentioned this to my mom who was very supportive. But I also wanted to get my dad's blessing – and after a number of days of praying – I did speak to him and he too said he would support my decision – though he reminded me that ministry was not an easy route to choose. I was delighted by his response in light of the situation. However, I recognize that something like this may not be possible with all parents, as I know that some may even want you to disobey God's Word in the Bible. And some parents may even be abusive. In some cases, it may be necessary to consult someone with spiritual maturity (e.g., a pastor) when considering important decisions in life. Nevertheless, with prayer (maybe even asking God to change the hearts of your parents), I think it is critical to try your best to respect our parents and honour them.
5) The Reality and Power of Salvation that Comes through Jesus Christ. After my dad made his change, deciding to follow Jesus Christ, I was amazed – literally amazed – by the change in his character, personality, and general demeanour. While I have had to learn to pray quietly while growing up because of the situation going on, now I could hear my dad praying out loud! And not only that, he was praying for me and the ministry! While I have seen many people throughout the years make commitments to Jesus Christ in churches, this was one time that I witnessed the change first hand. Of course, though, people following Christ – including my dad, myself, and others – are still a work in progress so we're definitely not perfect, but we're seeking to be more like Christ.
6) Timing In Life Can Be a Mystery. I've learned this in other areas of my life, but for my mom to wait 44 years for my dad's change to occur is difficult for many of us to comprehend. She prayed many years for him. And when us kids came along, we prayed too. And there were times we thought "for sure" something would happen after a time of emotional and passionate prayer, however, nothing happened from what we saw. Until 2007 that is. Maybe you've been waiting for something to happen in your life. Don't give up. Keep seeking, keep knocking, keep praying (see Matthew 7:7-8). Isaiah 55:8 reminds us that God's ways are not our ways, so we need to keep praying even if things are not working out the way we think they should.
These lessons learned are not always easy to recognize or follow at times, but I think they are important.
That's it for now. Always a pleasure to hear from you. And if you would like for me to pray about a situation in your life, feel free to contact me.
Josh P. S. Samuel
[This was written with the support of my family, including my dad].
6
Stephen Samuel was born into a prominent Pentecostal minister's family in India. His father, Rev. P. M. Samuel (1903-198I), was one of the pioneers of the Pentecostal movement in India and served as the first president of the Indian Pentecostal Church of God (IPC), one of that country's largest Pentecostal denominations.
Stephen's family experienced both challenges and blessings. Early in his ministry, his father lived in such poverty that one of his sons died in his arms due to the lack of food. Yet his father eventually oversaw hundreds of churches in the state of Andhra Pradesh, India, where there had been no Pentecostal churches until he brought the Pentecostal message to that area. He ministered throughout India and around the world and witnessed God's power at work.
At the age of 18, Stephen went to Germany to study. He enjoyed his time there and was involved in church ministry. While there, Stephen discovered a number of letters directed to some German pastors who supported his father's ministry. These letters were from a few jealous pastors associated with Stephen's father in India and contained gossip and lies about his father's ministry.
After two years in Germany, Stephen went back to India. At a large annual convention led by his father in Andhra Pradesh, Stephen came across one of those jealous pastors and confronted him. This pastor was upset with Stephen, but did not respond directly – not then at least.
One day during the week-long convention, Stephen came across a group of leaders engaged in a heated discussion. Later he was confronted by a gang armed with bats, ready to beat him. There was a great uproar, and an accusation was levelled at Stephen that he had threatened a pastor with a gun. Although Stephen denied it, some leaders argued that unless he apologized for his threat they would disrupt the convention.
Stephen saw his father praying and crying. Witnessing his father's tears, he decided he would comply. So in order to appease some of the leaders and bring calm to the convention, he apologized in front of 3,000 people for something he never did.
Though calm did settle upon the convention, the experience left Stephen feeling bitter and angry toward Christians—and ultimately toward Christ. Reconciliation took place within months between his father and those pastors who caused the turmoil, but Stephen was unwilling to do the same.
That same year, 1963, Stephen met and married Molly. He was attracted to her beauty and musical talent. Little did he know that she was passionate about her relationship with Christ. They eventually had three children: Jenny, Jasmine and Josh.
Sadly, much of Stephen's anger toward Christians was directed at Molly. He not only burned his own Bible, but tore up his wife's Bible too. This mistreatment affected all aspects of their relationship. Stephen's children also experienced the effects of his bitterness since they, too, sought to follow Christ.
In April 2007, Stephen and Molly attended a friend's funeral. While sitting in the car waiting to go to the cemetery, Stephen suffered a stroke and lost control of half his body. An ambulance was called. His wife, family, and friends prayed for him as they waited. When the ambulance arrived, he regained his consciousness. He received treatment at the hospital, and everyone hoped for the best. One of the doctors, though, said that he would be permanently paralyzed.
After a number of days in the hospital, Stephen returned home. To his wife's amazement, he let her pray and read the Bible with him on a daily basis. Stephen began getting physically better as the days went by. One day Molly asked Stephen if he would pray too, but he said no. She continued to ask and one day he finally agreed to pray, but only to a generic "God." She continued to talk to him about God, the Bible, and his need to follow Christ. Finally, it happened— he prayed and made a decision to follow Jesus Christ! While Stephen's physical health has improved to the point where he is able to do all that he did before the stroke, his spiritual health has changed even more dramatically.
By now you may have realized that Stephen is my dad. From personal experience I can tell you: he has changed! So much so, we have had to learn how to relate to him afresh. Why? Because he is truly a new person! To everyone's amazement, we regularly hear his quiet yet passionate voice in our home as he prays to God. Our entire family can truly affirm what the Apostle Paul wrote: "Therefore, if anyone is in Christ, he is a new creation; the old has gone, the new has come!" (2 Corinthians 5:17, NIV).
My dad admits he has lost many years, but he's doing all he can to reclaim them. He is studying God's Word and seeking God in prayer for his family, his friends, the world, and himself. My dad has also had a change of heart about his past. Whereas he used to live with bitterness, now he has forgiven those who hurt him.
Don't give up on that person you are praying for. Our family has seen that, with God, all things are possible! And if you want to make a change like my dad, seek Christ because He's worth it (and I would be happy to pray for your situation as well, feel free to contact me).
[This is an article I wrote with my family's support, including my dad. It was originally published in the magazine, Testimony, on January 2009; and later posted on Christianity.ca.]