Posts tagged
bullies

2
I was walking on that sidewalk route as I had many times over the years while in elementary school in Toronto. It was a very cold winter day, and I had a pretty large winter jacket on. I think I might have been in grade 2 or 3, but I can't say for sure. As I was walking, I noticed a group of people ahead of me – a few years older for sure since they were bigger. They saw me, and I could see that one person was adamant that they had something to do – so they broke from their group, jogged back to where I was, and without hesitation, spat on me – and then went back to their group.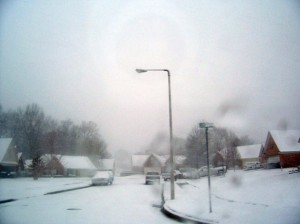 There was no doubt in mind that day that I was spit on because I looked different than them – all the people in that group were a different ethnic background than I. Of course I'm brown, being a Canadian of East-Indian background. (This was during a time in Toronto, when, if you were brown, you were definitely a minority). Now while there were a number of great people who were of that group's ethnic background in that neighbourhood during that time, these few had different ideas about people who looked different. Anyways, I thought there was not much I could do since they were bigger; so I went home, and told my parents, who were quite upset about what had happened. They of course cleaned my winter jacket.
This incident reminds me of the reality many of us face, whether we are young or old, that because we may look different, act different, or even have different ideas, people treat us with disrespect, and sometimes treat us just terribly. And if we're honest, it doesn't just happen on school playgrounds, but in college classrooms, corporate boardrooms, and in our family rooms. Some may "spit" on us with their looks, their words, and their actions. It may be your classmate, "friend," teacher, boss, or even family member. How we react to these experiences is critical. I think in many ways my story about being spit on relates to issues on different levels, whether it is being bullied or just being marginalized by others. Here are some of my thoughts and reflections:
1) Never isolate yourself when getting mistreated. First off, talk to God about it because He cares for you and wants to help you. Second, someone trustworthy needs to be told, whether it's a parent, spouse, friend, or authority. Some objective support and possible action with others may be quite important.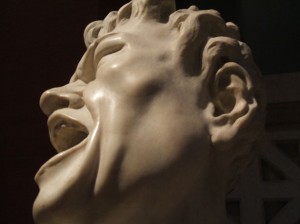 2) Never let the foolish words and actions of people dictate who you think you are. It's easy to let the loudest voice be the one that's heeded. Don't let it happen to you. I know I've done it many times in my life. Seriously, are you going to let someone who's either prideful about how great they are or someone who's so insecure that they have to put down others, dictate your identity? They are quite unreliable.
This also relates to forgiveness. This may be the opposite of what we think we should do, but often when we withhold forgiveness, we become discouraged, depressed, and even bitter – notice I said "we." Often the perpetrator is off doing their own thing and not caring about you. But when we forgive, we release that issue to God. It's not that we forget – it may come back to our thoughts at times and make us angry – but it's about forgiving as Christ forgives us. And then we are released from being "controlled" by bitterness and other negative feelings that those evil acts against us may cause in our hearts.
3) May I suggest you hear God's voice even in the midst of the other loud voices.
Did you know God loves you? The Bible says, that "God demonstrates his own love for us in this: While we were still sinners, Christ died for us" (Romans 5:8). No matter how far you think you've gone away from God, He loves you, He died for your sins, and wants to be in relationship with you. He's waiting for you to come to Him and love Him in return.
Did you know you are wonderfully made? The author of Psalm 139:13-15 writes a revealing reality about us, in his adoration to God; here it is: "For you created my inmost being; you knit me together in my mother's womb. I praise you because I am fearfully and wonderfully made; your works are wonderful, I know that full well. My frame was not hidden from you when I was made in the secret place, when I was woven together in the depths of the earth." God had you in mind even before you came out of your mother's womb and "knit" you together so that you are "fearfully and wonderfully made"! God don't make junk! You are a work of art, and the master artist is God Himself! And this God who made you has a great purpose for your life, which is found in relationship with Him.
I pray that the voice of God, which speaks the truth of who you are, be of much greater impact than the "spits" inflicted on us by others. Hear God's voice through prayer and time in God's Word, the Bible. All the best to you, and always a pleasure to hear from you!
Josh Samuel