Posts tagged
love

7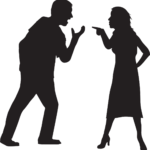 If you're anything like me, you somewhat cringe when you browse news stories online, and see numerous posts unconditionally opposing or loving on some particular politician or organisation. Don't get me wrong, I understand the importance of all of us engaging in the politics of the day, for it's crucial for us to be the "salt and light" in our world, hoping to make our world a better place with God's enablement, for God's glory. And I admit, I'm still growing in my understanding of how we should best live out our faith in light of the political world we live in.
But in light of the political divisions in our society today, let me suggest to you at least two reasons why the approach of some Christians today appears to be troubling for me.
1) It's troubling when it appears that Christians view the world solely/primarily through the views of a particular political party, politician, or organisation, rather than through the good news of Jesus Christ, who is Lord. When Christians view the world solely/primarily through the filter of some politician's view or political organisation we should be alarmed. That's not the way of the Christian. As a Christian, Jesus must be the Lord of our lives. Choosing Jesus as Lord, rather than some political party or politician, means that you live your life in light of the values of God's Kingdom. Thus, your values regularly may not align with the sentiment of our day. Christians view the world through the lens of the good news of Jesus Christ.
Christians march to the beat of a different drummer. He's a drummer who leads us to His mission even when it's not popular. Even when the masses may not be following. It means we are called to care for the poor, the marginalized, newcomers to our nation, the people deemed too "immoral," and the forgotten (e.g., Lev. 19:34; 23:22; Ps. 146:9; Luke 14:13; James 1:27). And if our politics are getting in the way of doing just that, we have to ask ourselves, who really is Lord? Is it really Jesus Christ? Or is it the values of our "anointed" politician or political party?
I'm asking God to help me to better hear and march to the beat of His lead in this politically charged world. I need the Spirit's leading here. I admit that the other drummers around us can be quite loud and confusing. Can I encourage you to invite the Spirit to help you hear and march to the beat of Christ's leading in our world? Even if it means straying from the political perspectives we have often aligned with?
So, this is just a friendly reminder—especially for my Christian brothers and sisters. Jesus is Lord. Not right-wing leaders. Not left-wing leaders. It's Christ. Not Trudeau, Scheer, Singh, or Harper. It's Christ. Not Trump, Clinton, Sanders, or Obama. Not CBC, CTV, BBC, Fox, or CNN. (And if you don't live in Canada/U.S., I'm sure you can fill in who/what those other people/organisations may be in your society).
2) It's troubling when Christians appear to be dehumanizing people based on their political views and lifestyle. Don't get me wrong, there are some views and lifestyle choices that people express that I'm appalled by. But I know that we all fall short of what God expects of us, myself included (Rom. 3:23). However, Scripture makes clear that every human being out there is made in God's image—regardless of whether we like them or not (Gen. 1:27).
So yes, we must follow Jesus over Trudeau, Scheer, Singh, Harper, Trump, Clinton, Sanders, Obama—or whoever. But each one of these individuals, their families, and those who follow them are made in God's image. Life is sacred, and that includes their lives too. You say you hate them? Jesus loves each and every one of them deeply (John 3:16). Deeply. And Jesus says to even love your enemies (Matt. 5:44). You say they are to be cursed? Jesus would say bless them (Luke 6:28). As Christians, we're called to pray for our leaders (1 Timothy 2:1-3). Are we quicker to show hate on facebook or twitter for leaders before we pray for them? Here's the thing. If we start praying for our leaders, their families, and those who follow them, I think God is gracious and can bless them. And if these leaders reflect the God's values of love, justice, mercy, and righteousness in our society, that will be best for all of us (e.g, Micah 6:8).
Don't get me wrong, loving and praying for someone doesn't mean we have to agree with all that they do. I mean, see my first point above—when values fail to reflect what is right, I think we can speak to that. But we need to be careful when we begin to see these political leaders as beyond God's grace—whoever that leader is. Because here's the thing, when we begin to think that those leaders are so stupid, despicable, and beyond God's grace—we become like some of the scribes and Pharisees we see described in the Gospels who felt some people were just beyond God's grace. Jesus had to fix that perspective (Mark 2:16-17). That's why Jesus could sit, fellowship, and bring into his fold someone who was even a tax collector, one of the most despised people among the Jews of Jesus' day. Nothing is impossible with God—and His grace and Spirit can reach and transform any one of us.
I realise some reading here may prefer that I pick a side here: a right or left-leaning political party. Maybe that's what you came here to read. But I'm encouraging you to submit to Christ's Lordship; for that approach will ultimately help us view the world through the filter of those important themes like love, justice, and mercy in a way that no mere human can do for us. And this may lead us to critique various sides of the political debate, which may include our own preferred political view. And this should even cause us to pray for people in leadership out of deep love and care for those who may not hold to your preferred political views. Because at the end of the day, God's Kingdom comes before any other human kingdom out there.

2
I have been hearing Bruno Mars's song, "Grenade," quite often in various public contexts these days; it's almost difficult to avoid. It has been one of the top songs on the charts, and I think for good reason. Bruno Mars is definitely a talented musician. I would like to focus on some of the things he's saying in the song and its implications for love. You can listen to one version of the song by clicking play on the above link.
Here's a sample of some of the lyrics from his song:
Gave you all I had and you tossed it in the trash
You tossed it in the trash, you did
To give me all your love is all I ever asked
'Cause what you don't understand is

I'd catch a grenade for ya
Throw my hand on a blade for ya
I'd jump in front of a train for ya
You know I'd do anything for ya

I would go through all this pain
Take a bullet straight through my brain
Yes, I would die for you, baby
But you won't do the same
Bruno is singing about the extent of someone's love for a girl – so much so that he would "catch a grenade for ya." That's quite powerful. He'll do whatever he can for her. However, the challenge is that this love is not reciprocated. The girl not only refuses to love back, it seems she's left him for someone else. Quite sad!
This song and theme finds parallels with the theme of love in the Bible. In John 15:12-14, Jesus states, "My command is this: Love each other as I have loved you. Greater love has no one than this: to lay down one's life for one's friends. You are my friends if you do what I command" (NIV). Expanding on the theme of this biblical passage and Bruno Mars's song, we can find a number of important things to consider when talking about love.
1) The Love of Jesus Christ. The reality is that the One who has truly shown such unconditional, sacrificial love, is Jesus Christ who in love died for our sins. Though He was holy – sinless – He was willing to die for the sins of humanity because of His love for us. While we deserve death and punishment because of our sins, Jesus took this penalty upon Himself for us.
Christ's love is unconditional. The Bible explains that "God demonstrates his own love for us in this: While we were still sinners, Christ died for us" (Romans 5:8; NIV). Even in the midst of our sin, even though our human nature is to go against God's purposes for our lives, Christ loves us and died for our sins. Like the character in Bruno's song, so many of us do not reciprocate the love God expresses to us in Jesus Christ. We like to do our own thing. We've all been there. But today, may I suggest that you consider reciprocating Christ's love for you – call out to Him in prayer and tell Him you want to follow Him. He's worth it. If you have any questions about something like this, feel free to message me in the "Contact Josh" page.
Christ's love is sacrificial. When Christ expressed his love for us on the cross where he died for our sin, He was willing to undergo pain and ultimately death. Like the character in Bruno's song, willing to undergo painful experiences in light of his love, Christ's love is one that is not dependent on good "feelings." So often we think that love is dependent on such feelings – however, Christ did not feel good. Christ underwent painful moments out of love for us.
Christ's love is in line with God's purposes. When Christ expressed his love for us on the cross, it wasn't merely based on what other people wanted. Christ did the will of God (Matthew 26:42) rather than merely please others. This fact is especially important in the following points.
2) Our Love for Others. Jesus states in the above passage (John 15:12-14) that our love must be in line with the type of love He showed us (especially highlighted for husbands' expression of love for their wives in Ephesians 5:25!).
First, our love for others must be unconditional – not merely based on what others do for us or what you think they deserve. In fact, Jesus said we must even love our enemies (Luke 6:27).
Second, our love for others must also be sacrificial; willing to put others' needs ahead of our own at times. So many of us can often limit our expressions (or understanding) of love to pleasant FEELINGS of love, when the reality is, that expressions of love may not always FEEL good – it may involve an element of pain. It may sometimes be difficult and unpleasant. While some people are easy to love, it's not always easy with everyone.
And finally, our love for others should also be in line with God's purposes for our lives. When we talk about unconditional, sacrificial love, there are some who can get the wrong ideas. Let me explain. 1) I would definitely not commend self-destructive behaviour primarily to win someone's affections; people should love you for who you are. 2) This type of behaviour should not merely be for selfish gain (e.g., merely to look good in front of everyone); love should be genuine. 3) I don't think this type of love is about being a doormat to someone else's manipulations or selfish desires; even Jesus Christ had a purpose for His love, in line with the will of God, that was unwilling to bend to what other people felt He should do; He was no people-pleaser.
I recognize that expressing this type of love that the Bible commends is not easy. However, the Bible says in 1 John 4:19, "We love because he [Jesus] first loved us" (NIV). When we first experience God's love when we follow Him, He provides us with a supernatural power through the Holy Spirit to live in a way that is loving. The Bible says that one of the fruit of the Spirit in our lives is love (Galatians 5:22). I'm thankful that unconditional, sacrificial, purposeful love is not something I am expected to develop in my own strength – God provides such resources for us through the power of His Spirit!
Always a pleasure to hear from you! Feel free to comment with your own thoughts and observations on this topic.
Josh Samuel
12
I have been meaning for a while to start up a site for ministry purposes, but have kept putting it off. I decided I just needed to do something. So for one of my first blogs, I thought I should start with the rationale for the name of this site: Loving God and People.
The inspiration for the name of this website is of course from Jesus' words in the Bible. A few years ago, while attending college, I was wrestling with the various principles, ideas, concepts, commandments, and more that I had read and studied related to God and the Bible through sermons, lessons, and lectures over the years. And I must admit, I was a bit overwhelmed. I came to a point in my time of prayer that I asked God, what do you really want of me. I really felt directed to the passage in the Gospels. Here is a brief look at the story when Jesus was dealing with some teachers in Matthew 22:35-40:
35One of them, an expert in the law, tested him with this question:36"Teacher, which is the greatest commandment in the Law?" 37Jesus replied: " 'Love the Lord your God with all your heart and with all your soul and with all your mind.'38This is the first and greatest commandment. 39And the second is like it: 'Love your neighbor as yourself.' 40All the Law and the Prophets hang on these two commandments."
Reading this passage many years ago was refreshing for me. When it came down to it, what was most critical in my life was to love God and love people the way I loved myself! Looking at life through that filter, then, was helpful. It's the "loving God and people" filter. I think we can all say we have fallen short of doing this in our lives, so I'm thankful that God loves us so much that He sent His Son Jesus Christ to die for our sins. And our response, then, is love. We love God by following Jesus Christ, obeying Him, and loving our world.There's so much more to say about loving God and people that one mere website could never do justice to this idea. In fact, Jesus said that the entire "Law and the Prophets hang on these two commandments." Thus, probing the Word will help us get a better idea of what this all means.
However flawed our attempts may be, let's seek to love God and people with everything in us. Through various means, I hope that the discussions on this website will encourage us to do so.
If you are reading this, you are welcome to include your thoughts on how people have or have not sought this out in life. And I do not think we have to be "super-spiritual" here – your thoughts may even relate to something in the news, life, the Church, sports, or whatever.